Black River – Undoubtedly one of the most interesting cities of Jamaica
Photo: www.islandroutes.com
Most people, who visit Jamaica, never make it to St.Elizabeth. Those who do, experience a side of the island that's unhurried, unspoiled and ruggedly beautiful. The historic town of Black River was established in the late 17th century and named after the river that flows through it. You can see traces of the town's former glory in the 18th and 19th century buildings still standing in the town. Black River contains many places that some may call nature lovers paradise such as the Black River itself and historical relics such as the Appleton Estate. It is a place for history junkie, a lover of rum and a lover of nature. We also provide the black river safari tour.
Falmouth – Amongst Jamaica's most dynamic and interesting cities
Photo: telegraph.co.uk
The city of Falmouth boast about having areas that one can call a natural phenomenon. From the Green Grotto Caves to many more. Along with its natural phenomena Falmouth is called a virtual gold mine for the architecture or heritage buff. Reminiscent of a bygone era, Falmouth boasts several attributes, including that of being one of the Caribbean's best-preserved Georgian towns, one of the first shipping ports in Jamaica and having had running piped water before many other major cities in the world, including New York City. Last but not least it is home to the world's fastest man: Usain Bolt.
Montego Bay – A vibrant city
Photo: westjet.com
The vibrant seaside city has been the playground of the world's rich and famous as well as every day tourists who arrive daily via air and sea. Easily accessible, Montego Bay boasts a first class international airport as well as modern port visited by many cruise lines.  For the history buffs Montego Bay was the stage for one of the most important slave uprisings in Jamaica's history – the Baptist Rebellion, led by Sam Sharpe. This rebellion was the last of its kind in Jamaica. Montego Bay gives you an authentic Jamaican experience and continues to be a place to live, to work and have fun. It's one of the Jamaica's most vibrant and interesting cities.
Negril – Undisputedly one of the most exciting places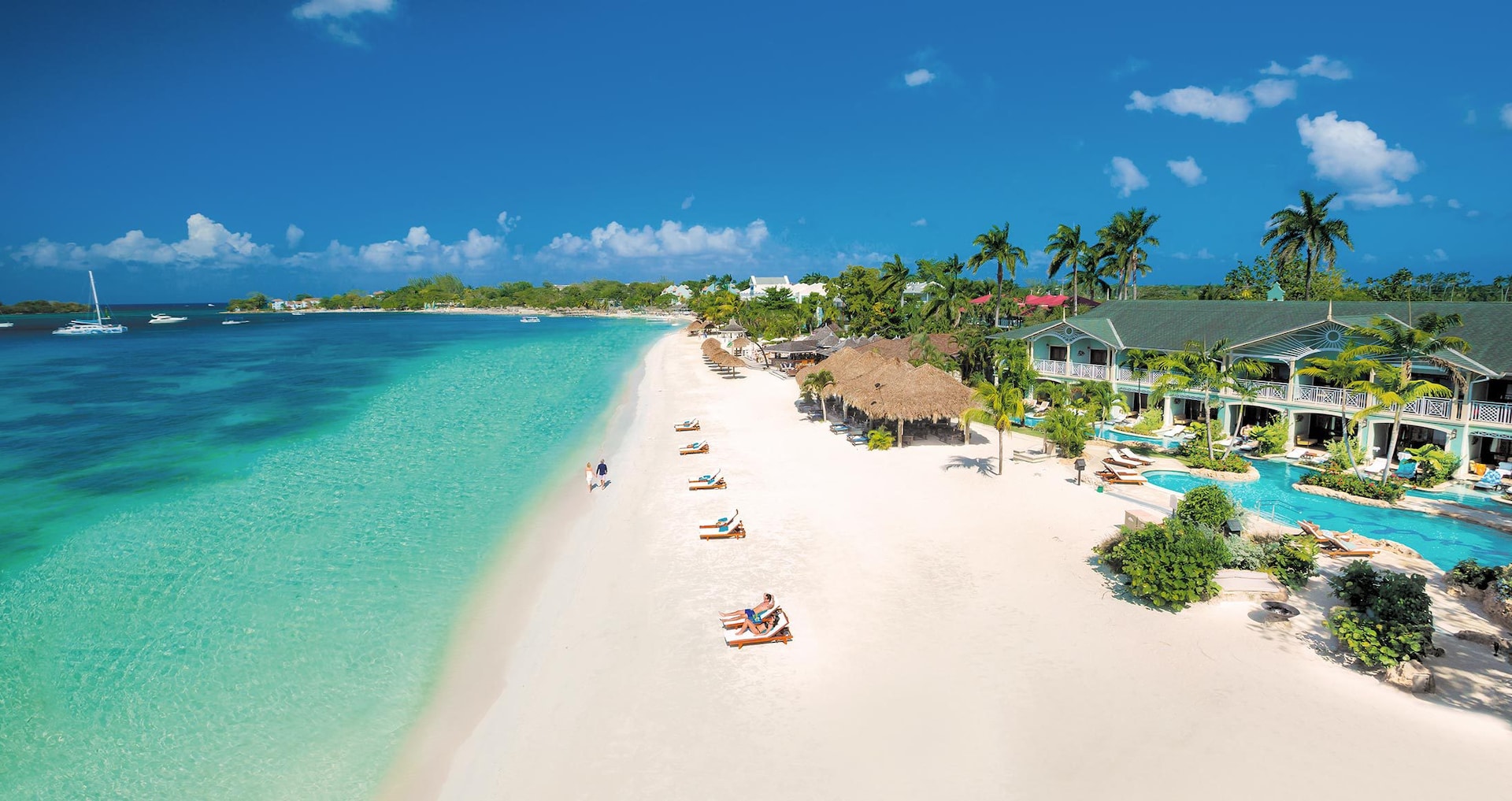 Photo: www.sandals.com
If you love the beach, you'll love Negril. This city is known for its miles of sandy beaches and shallow bays. The turquoise water that surrounds our island is so beautiful and inviting that you can't help but get in. Plus, Jamaica is arguably home to some of the best diving in the Caribbean! See vibrant coral reefs, schools of fish, giant sponges, and more. Expect great food, good prices, lots of dancing, new friends and plenty of laughs when you come to Negril.
Ocho Rios – Home to beloved national heroes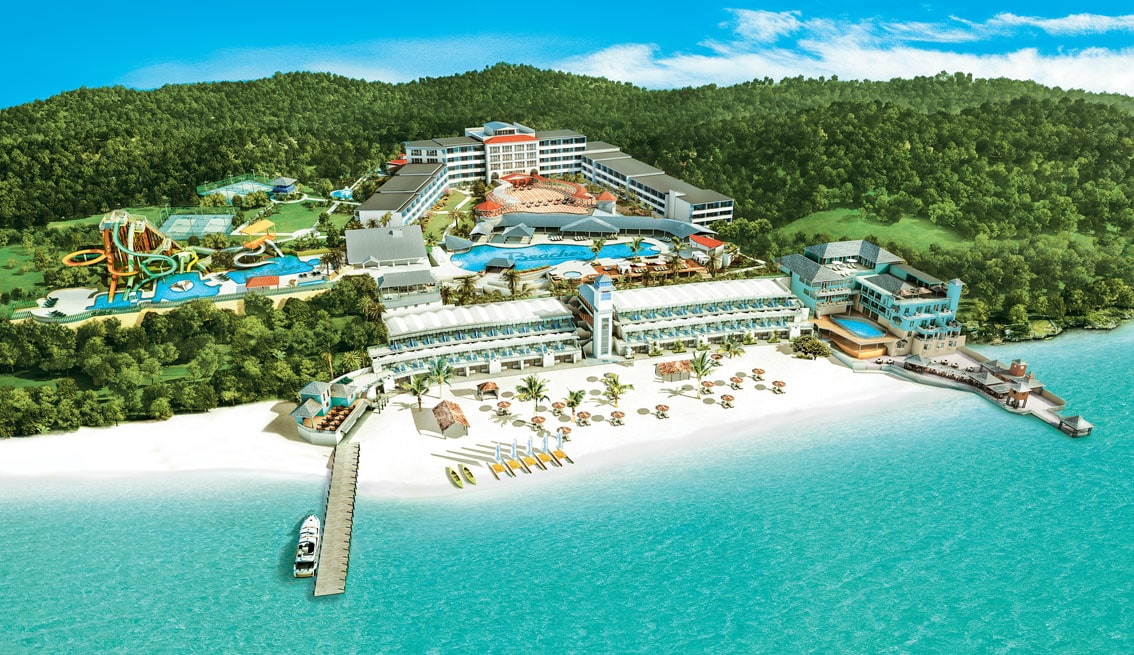 Photo: www.beaches.co.uk
Located in the hills above Ocho Rios in the town of St. Ann is the birthplace and burial place of the reggae legend Bob Marley.  Ocho Rios is also home to one of our beloved national heroes: Marcus Garvey. Historic value aside Ocho Rios is known for its breathtaking beaches, beautiful views, and a wide selection of shopping options great for high-class brands to charming souvenirs and special mementos. Along with that in Ocho Rios you will experience traditional tastes of fine dining and lots of adventure both on land and sea. It ranks as one of the Jamaica's most interesting cities.