Why is it food and love always seem to go hand in hand? Maybe it's true what they say, the way to the heart is through the stomach. You don't need to wait until Valentine's Day to take your significant other to one of these romantic restaurants.
South Avenue Grill
From the best pasta in Kingston to amazing customer service and most importantly the ambiance of romance South Avenue Grill has it all. A pool area with an arched bridge runs through the centre of the venue, and is probably the main contributor to a romantic feel (more so during dinner time). South Avenue is not only satisfying to the hearts but to the pockets as well. It can also be counted in the list of most Affordable and Exciting Tours Of Jamaica.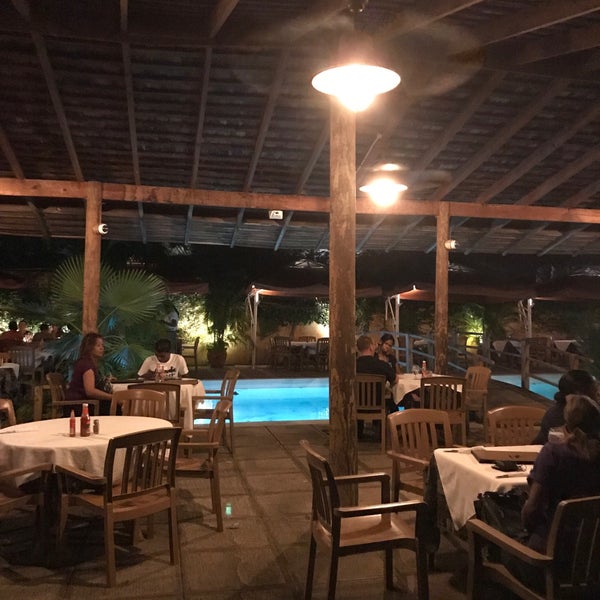 Photo: foursquare.com
Wine with Me – One of the must-visit romantic restaurants!
A wine list that is second to none. Enjoy international dishes with a Jamaican Twist. The warm glow from the night lighting and the lamps provides a romantic ambiance. This small, quaint, eclectic, place offers you a step into the elegant world of fine wines, elegant cheeses and international foods. The quiet, kick your shoes off atmosphere offer excellent and personal customer service. A wine experience for everyone.
Photo: sugalifestyle.com
Blue Mahoe Restaurant
Have a delicious dinner with a stunning view at Blue Mahoe Restaurant. Expect meals that smell and look as beautiful as they taste, especially since this restaurant is all about upscale food with flair. Indulge in the breathtaking view set over the cliffs of Negril overlooking the sea. One of the most pleasing and top romantic restaurants in Jamaica.
Photo: tripadvisor.com
Sora Cuisine
Is your significant other a lover of Japanese cuisine? Enjoy a romantic Japanese meal in Jamaica at Sora Cuisine. Sora Cuisine is on the top level of a multi-faceted location, granting a spectacular view above trees and rooftops of the city. The outdoor setup of a central bar, umbrella table tops, and seating along the perimeter create a lovely atmosphere for a late lunch or dinner date.
Photo: tastejamaica.com
The Terrace at Jamaica Inn
A relaxed ambiance, stunning, exquisite meals, "a must visit" is just a few phrases that describe The Terrace at Jamaica Inn. Dining here delights all of the senses so you enjoy the food, the ambiance and your conversation. Enjoy gentle sea breezes, uninterrupted views, attentive service and delectable cuisine. You could not ask for more to feel home in a welcoming atmosphere. It's definitely one of the most romantic restaurants in Jamaica suitable for an unforgettable date.
Photo: tripadvisor.com
Rockhouse Restaurant
One of the most beautiful places to dine in Negril with a breathtaking view of the crystal clear water over the cliffs. The restaurant features new Caribbean cuisine – a lighter, modern interpretation of classic Caribbean cooking incorporating local and tropical ingredients and flavors.  The fresh, seasonal ingredients used in the restaurant are sourced from the hotel's organic garden located on the property. The stunning setting is perfect for intimate, romantic dinners. It's one of those best romantic restaurants in Jamaica which can't miss out on when looking for options to take your bae out.
Photo: tripadvisor.com
Mystic Thai
Enjoy exquisite Thai cuisine in gorgeous surroundings. As you enter Mystic Thai you are surrounded with beautiful notes of Thai music, your eyes meets the lovely Thai silk lanterns and you are seated in your own silver cocoons. Impeccable service comes together with mouth watering dishes to create a one of a kind experience.
Photo: tripadvisor.com
The Caves
There wouldn't be a definition of romantic without The Caves restaurant involved. This is an actual limestone cave where two very private and intimate dining rooms have been carved out. The effect is straight out of a fairy tale, complete with softly flickering candles, strewn flower petals, and the sound of the ocean. Indulge your every desire in one of two private cave dining options, moonbeam and seastar, where a five-course meal rewrites the book of romance. For couples, if The Caves isn't it amongst the most romantic restaurants, then what is?
Photo: thingstodoinjamaica.com