Planning a trip to explore Jamaica can be expensive but these tours are not only exciting and a great learning opportunity but affordable as well. Let's start per city of the affordable tours.
Appleton Estate Rum Tour –St.Elizabeth
If you like rum, you will have a great time on this tour – guaranteed! Indulge in the story of the historic Appleton Estate that has been crafting one of the world's finest, smoothest and most sought-after rum for over 265 years.
Photo: ThingstodoinJamaica.com
Black River Safari Tour-St.Elizabeth
Nature lovers buckle up as we go on the Black River Safari. Past the giant Red Mangrove trees with their stilt-like roots cascading from heights of over 40′ down into the tranquil waters. See the rare and endangered American Crocodile in its natural habitat and view some of the 100 species of exotic birds in these unspoiled wetlands. You can also view local fisherman still catching fresh crabs in long, thin, traditional wooden canoes – in the same river as the crocodiles! Join us for the most affordable and exciting tours in Jamaica.
Photo: Facebook- Black River Safari, Jamaica
Jamaican South Coast Private Sightseeing Tour
Explore the natural beauty of Jamaica's scenic South Coast during this private and one of the most affordable tours with a local guide. Stop at your choice of three local attractions: Appleton Estate, YS Falls, a pontoon boat cruise down the Black River, and Floyd's Pelican Bar. These stops are known for something out of this world.
– The historic Appleton Estate is known for one of the world's finest rum.
– YS Falls is a nature-based attraction offering the opportunity to experience the beauty of the waterfalls surrounded by lush gardens and magnificent trees.
– See rare tropical birds, the endangered American Crocodile and the mangrove trees in their natural setting while cruising down the Black River.
– Experience real Jamaican food and a refreshing rum cocktail at Floyd's Pelican Bar.
Photo: visitjamaica.com
YS Falls, Pelican and Hummingbird Sanctuary
We at staycay want you to get indulged in extremely exciting yet very affordable tours in Jamaica. Hence, we want you to experience the beauty of the waterfalls surrounded by lush gardens and magnificent trees at YS Falls. Wash down some real Jamaican food with a refreshing rum cocktail at Floyd's Pelican bar sitting in the middle of the Caribbean Sea. Observe the thousands of birds that call Rockland Bird Sanctuary their home including Jamaica's national treasure: hummingbirds.
\
Photo: Tripadvisor
Falmouth Luminous Lagoon Night Cruise in Jamaica
The mystical Falmouth Luminous Lagoon is a natural phenomenon that only occurs in certain parts of the world. It is home to millions of dinoflagellates; at night, the lagoon sparkles and glistens when disturbed, as these microscopic organisms produce an eerie glow, reflecting the outlines of fish and other objects in the water. The Luminous Lagoon is said to be the largest and most brilliant of four in the world. This night time experience is something that shouldn't be missed. Isn't it exciting? Stay tuned for more exciting and affordable tours.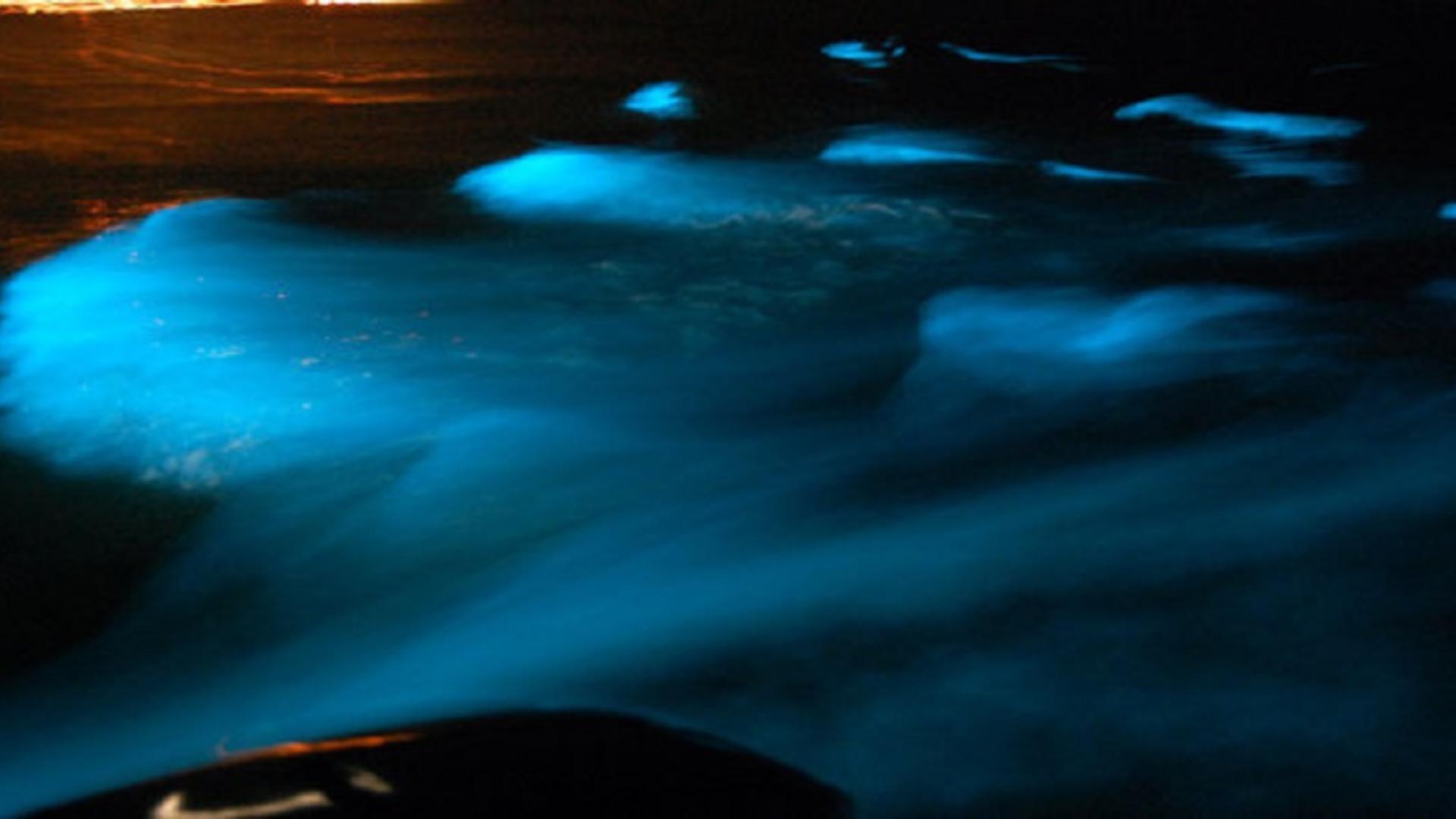 Photo: visitjamaica.com
Ocho Rios Super Saver: Green Grotto Caves plus Dunn's River From Falmouth
A journey into underworld charm… a speologist's dream, a green cavern of mystery and adventure, a slice of Jamaica's history is one way to describe the Green Grotto Caves. It is surrounded by thick vegetation and supplied with pristine waters flowing from its secret depths. Such privacy and solace were to be found in the Green Grotto Caves, that its rich history can be a identified with diverse groups of people including its first inhabitants, the Arawak Indians (Tainos) who used the caves for various purposes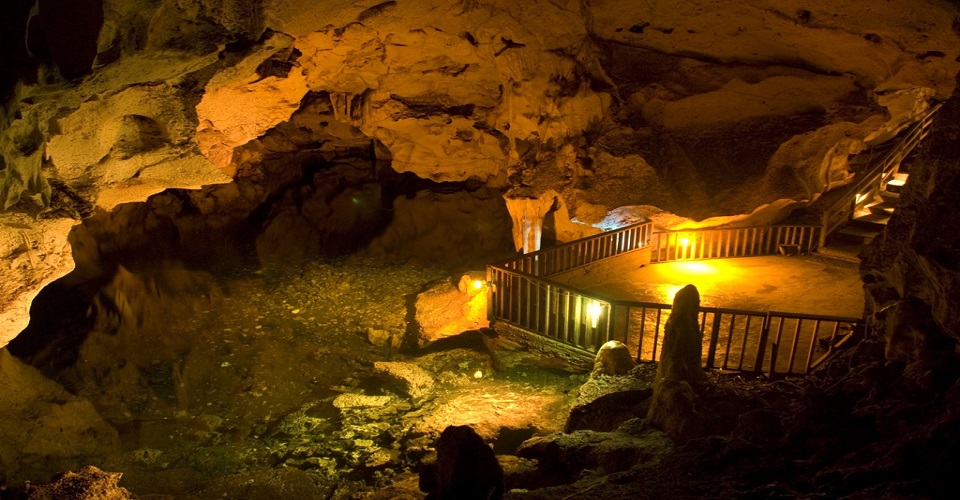 Photo: visitjamaica.com
Dunn's River Falls is one of Jamaica's national treasures. Globally, it is as well known as reggae and equally stimulating. It is said to be the location of the legendary battle of "Las Chorreras". This battle was fought in the year, 1657 and took place near Dunn's River Falls. It was between the English and the Spanish Expeditionary Force from Cuba. The battle was in fact for ownership of the island.
Photo: SandalsResort.com
Authentic Jamaican Bamboo Rafting Tour from Montego Bay
Martha Brae River, located approximately 20 miles from Montego Bay and 40 miles from Ocho Rios, provides a stunning setting for a bamboo rafting journey. Filled with fascinating native plants and fruits, as well as an assortment of interesting wildlife, the experience is worthwhile for romantics and nature lovers alike. It is one of the most affordable and exciting tours of Jamaica.
Photo: jaital.com
Blue Hole and Secret Falls Private Tour from Montego Bay
This natural beauty is a natural limestone sinkhole near Ocho Rios. A deep cavern within the tropical mountains of Jamaica, the Blue Hole gets its name from the deep azure hue of the water.  The deep blue waters of the river wind through Jamaica's hills, forests and villages along their path to the Caribbean Sea.
Photo: coolblueholeochorios.com